CloseX
Browse fabrics
Balmoral Charcoal
Balmoral Cream
Balmoral Ebony
Balmoral Fuchsia
Balmoral Fudge
Balmoral Honey
Balmoral Midnight
Balmoral Mink
Balmoral Nutmeg
Balmoral Olive
Balmoral Pearl
Balmoral Purple
Balmoral Sand
Balmoral Sandlewood
Balmoral Sky
Balmoral Slate
Blenheim Cobalt
Blenheim Slate
Blenheim Stone
Buckingham Faux Leather Antique Brown
Buckingham Faux Leather Antique Sand
Buckingham Faux Leather Antique Tan
Buckingham Faux Leather Brown
Buckingham Faux Leather Cream
Buckingham Faux Leather Navy
Buckingham Faux Leather Red
Highgrove Arctic
Highgrove Biscuit
Highgrove Blue
Highgrove Chocolate
Highgrove Claret
Highgrove Cream
Highgrove Duck Egg
Highgrove Dusty Pink
Highgrove Emerald
Highgrove Gold
Highgrove Ivory
Highgrove Jet
Highgrove Kingfisher
Highgrove Mocha
Highgrove Mulberry
Highgrove Mushroom
Highgrove Oatmeal
Highgrove Sage
Highgrove Silver
Highgrove Steel
Highgrove Stone
Highgrove Terracotta
Highgrove Twilight
Kensington Brown Floral
Kensington Burgundy
Kensington Cream Flowers
Kensington Fleur De Lys
Kensington Floral
Kensington Light Blue Floral
Kensington Mocha Weave
Kensington Red
Sandringham Velvet Lagoon
Sandringham Velvet Yellow
Sandringham Velvet Amethyst
Sandringham Velvet Apricot
Sandringham Velvet Black
Sandringham Velvet Boysenberry
Sandringham Velvet Cosmic
Sandringham Velvet Cream
Sandringham Velvet Emerald
Sandringham Velvet Gold
Sandringham Velvet Grass
Sandringham Velvet Grey
Sandringham Velvet Ivory
Sandringham Velvet Jasper
Sandringham Velvet Lavendar
Sandringham Velvet Navy
Sandringham Velvet Peacock
Sandringham Velvet Putty
Sandringham Velvet Red
Sandringham Velvet Silver
Sandringham Velvet Slate
Tweed Duckegg
Tweed Fudge 4
Tweed Grey 20
Tweed Herringbone Light Grey
Tweed Light Grey 15
Tweed Natural 14
Tweed Oatmeal
Chatsworth Boucle Beige
Chatsworth Boucle Grey
Chatsworth Boucle Sand
Chatsworth Boucle Silver
Windsor Moleskin Forest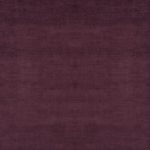 Windsor Moleskin Grape
Windsor Moleskin Grey
Windsor Moleskin Night Sky
Windsor Moleskin Okra
Windsor Moleskin Silver
Windsor Moleskin Steel Grey
Clarence Anthracite
Clarence Bottle Green
Clarence Deep Blue
Clarence Grey
Clarence Pearl
Clarence Stone
Clarence Sunny
CloseX
Chaise Longue Example
Left Hand
Right Hand
The Chester Corner sofabed is a contemporary corner sofa containing a double sofabed.
Featuring a chaise longue style corner sofa The Chester Corner Sofabed is perfect as a living room corner seating unit.  Containing a small double sofabed or double bed with the extra wide model it is ideal for accomodating occassional guests.   The bed has a foam mattress which sits on a trampoline base, thus mimicking the feeling and comfort of a normal mattress.  A pocket sprung mattress option is also available for extra comfort.
The Chester Corner sofa bed is made to order, in your choice of fabric, in our Cheshire factory. Featuring a modern style the Chester Corner sofabed is ideally suited to contemporary fabrics such as our Chatsworth Boucle fabric range or the Windsor Moleskin range.  Once manufactured our delivery team will deliver your new corner sofabed, at a pre-agreed delivery time, to the room of your choice.
Read more
Chester Corner Sofabed
From £1,790.00 RRP £1,900.00
Design it Your way
Customise Your Sofabed