"Your Fabric Selection" is a required field.
CloseX
Browse fabrics
Balmoral Brown
Balmoral Charcoal
Balmoral Coffee
Balmoral Cream
Balmoral Ebony
Balmoral Fuchsia
Balmoral Fudge
Balmoral Grey
Balmoral Honey
Balmoral Midnight
Balmoral Mink
Balmoral Nutmeg
Balmoral Olive
Balmoral Pearl
Balmoral Pink
Balmoral Purple
Balmoral Ruby
Balmoral Sand
Balmoral Sandlewood
Balmoral Sky
Balmoral Slate
Balmoral Wine
Blenheim Biscuit
Blenheim Cobalt
Blenheim Espresso
Blenheim Natural
Blenheim Slate
Blenheim Stone
Buckingham Leather Antique Brown
Buckingham Faux Leather Antique Sand
Buckingham Faux Leather Antique Tan
Buckingham Faux Leather Black
Buckingham Faux Leather Blue
Buckingham Faux Leather Brown
Buckingham Faux Leather Claret
Buckingham Faux Leather Cream
Buckingham Faux Leather Navy
Buckingham Faux Leather Wine
Buckingham Faux Red
Highgrove Arctic
Highgrove Biscuit
Highgrove Blue
Highgrove Chocolate
Highgrove Claret
Highgrove Cream
Highgrove Duck Egg
Highgrove Dusty Pink
Highgrove Emerald
Highgrove Gold
Highgrove Ivory
Highgrove Jet
Highgrove Kingfisher
Highgrove Mocha
Highgrove Mulberry
Highgrove Mushroom
Highgrove Oatmeal
Highgrove Sage
Highgrove Silver
Highgrove Steel
Highgrove Stone
Highgrove Terracotta
Highgrove Twilight
Blue
Kensington Brown Floral
Kensington Burgundy
Kensington Cream Flowers
Kensington Fleur De Lys
Kensington Fleur De Lys Green
Kensington Floral
Kensington Light Blue Floral
Kensington Light Grey
Kensington Mocha Weave
Kensington Red
Kensington Wine
Velvet Lagoon
Sandringham Velvet Yellow
Sandringham Velvet Amethyst
Sandringham Velvet Apricot
Sandringham Velvet Black
Sandringham Velvet Boysenberry
Sandringham Velvet Cosmic
Sandringham Velvet Cream
Sandringham Velvet Emerald
Sandringham Velvet Gold
Sandringham Velvet Grass
Sandringham Velvet Grey
Sandringham Velvet Ivory
Sandringham Velvet Jasper
Sandringham Velvet Lavendar
Sandringham Velvet Navy
Sandringham Velvet Mushroom
Sandringham Velvet Peacock
Sandringham Velvet Putty
Sandringham Velvet Red
Sandringham Velvet Seaspray
Sandringham Velvet Silver
Sandringham Velvet Slate
Sandringham Velvet Taupe
Tweed Duckegg
Tweed Fudge 4
Tweed Grey 20
Tweed Herringbone Light Grey
Tweed Light Grey 15
Tweed Natural 14
Tweed Oatmeal
Tweed Teal
Boucle Beige
Chatsworth Boucle Grey
Chatsworth Boucle Sand
Chatsworth Boucle Silver
Moleskin Forest
Windsor Moleskin Grey
Windsor Moleskin Night Sky
Windsor Moleskin Okra
Windsor Moleskin Silver
Windsor Moleskin Steel Grey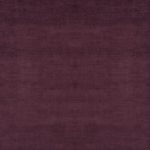 Windsor Moleskin Wine
CloseX
Chaise Longue Example
Left Hand
Right Hand
Dewsbury Sofabed
From £885.00 RRP £995.00 | Shown in Highgrove Mushroom
Available made to order in over 130 fabrics
It is stylish enough to fit perfectly into a living room, but will work in spare rooms, bedrooms and studies.  It has a classic design that features scrolled arms and wooden bun feet.  The Dewsbury Sofa bed looks particularly stunning in patterned fabrics in neutral tones.
The Dewsbury Sofabed is delivered to your home fully assembled and ready to use.  To change from a sofabed to a sofa, simply remove the seat and back cushions and fold out the sofabed action.  The back cushions can then be slotted into the gap between the sofa back and the mattress. This will add extra comfort and act as a headboard.
The folded out sofabed is the size of a small double bed, which is ideal for guests.  The bed is composed of a foam mattress which sits on a trampoline base, thus mimicking the feeling and comfort of a fully sprung mattress.
The Dewsbury Sofabed features a fully upholstered solid wooden frame with foam seat cushion and fibre back cushions.  The Dewsbury Sofabed is manufactured to order, in your choice of fabric. Once completed our white glove two-man delivery team will deliver your new sofabed, at a pre-agreed delivery time, to a room of your choice.
Read more
Dimensions
| | | | |
| --- | --- | --- | --- |
| Total Height: | 98cm | Total Depth: | 87cm |
| Total Width: | 172cm | Arm Height: | 67cm |
| Seat Height: | 46cm | Seat Depth:  | 54cm |
| Bed Size: | 188cm  x 119cm |  Open Depth: | 220cm |